EARLY OCTOBER 1966 PHOTO SESSION
French collector Maurice Tarlo discovered the original program for the October 18th, 1966 Olympia show on a Johnny Hallyday tribute website. If we calculate time for the photo session, photo processing, shipping to France, and printing the program, this photo was likely to have been taken as early as late September/first week of October.
Note: only Jimi is posing in these photos. No exact date is known for this session, nor a photographer, but Dezo Hoffmann is one option.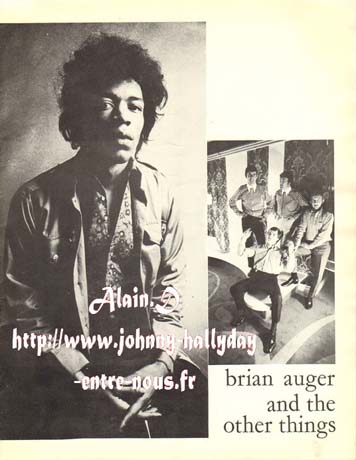 Page 5 of the original Johnny Hallyday concert program.