13 DECEMBER • TUESDAY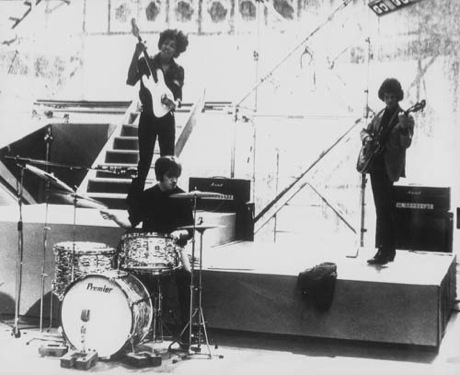 ★
Wembley, "Studio One", Middlesex • TV recordings for "Ready, Steady, Go!".
Jimi, Mitch and Noel arrived at the studio at 13.00 for the 89th and penultimate edition of this rather famous TV show (aired three days later). At around 13.30 the JHE started rehearsing and around 18.15 they started to lay down a live version of "Hey Joe" (3 minutes flat according to the script). Most likely The Breakaways were used for harmony vocals (possibly OOV - TV jargon for 'out of vision'). The Breakaways consisted of Jean Hawker, Vicki Brown, and Margo Newman. Please note that Margo Newman and Lissa Gray [replacing Vicki Brown] did the background vocals on the Hey Joe recording on 23 October 1966 as well.
★
London W1, "CBS Studios", 73 New Bond Street - JHE studio recordings (three songs in three hours).