9 FEBRUARY • THURSDAY
★
Transmission of the program 'Pop North' on BBC Light radio.
★
London - possibly some studio recordings took place on this day, although it's unknown if this was in fact a JHE session.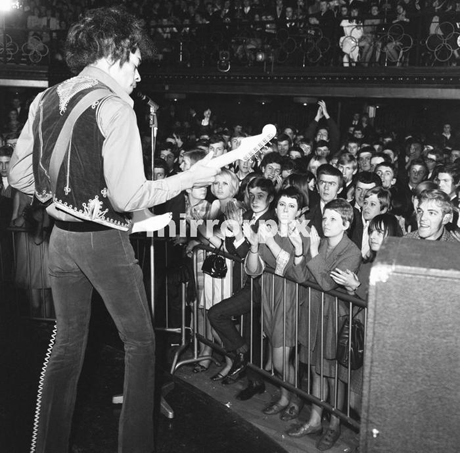 Jimi Hendrix seen here performing at the Locarno Ballroom Bristol. 9th February 1967 • Photo by Freddie Reed
★
Bristol, "Locarno", Frogmore Street, Gloucester
Concert (60 minutes - between 19:30 and 23:00).
Backstage interview with Jimi by the
Bristol Evening Post
(published 10 February).