14 FEBRUARY • TUESDAY
★
London - JHE photo call.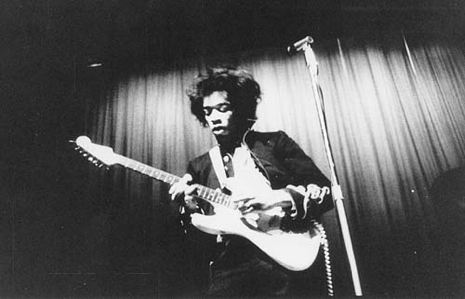 ★
Grays, "The Civic Hall", Essex - Concert (60 minutes - 20:00).
Songs: Hey Joe; Like A Rolling Stone, Wild Thing and others.
Support: Lot 5.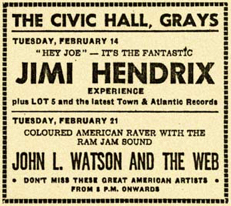 ★
London W1, "Valentine's Day Massacre" party, "Speakeasy", 48 Margaret Street - Jimi, Chas Chandler, The Pretty Things, Roger Daltrey, Viv Prince, Peter Wyngarde, Anthony Booth were among the guests. Jimi participated for a while in a jam session with Skip Allen (drummer of The Pretty Things).