20 APRIL • THURSDAY
★
Repeat-transmission of the JHE doing "Purple Haze" (2:39/studio version with live vocals) on 'Top Of The Pops', BBC1 TV, England, between 19:30 and 20:00, originally transmitted during a (2:45) live transmission on 'Top Of The Pops', 31 March 1967.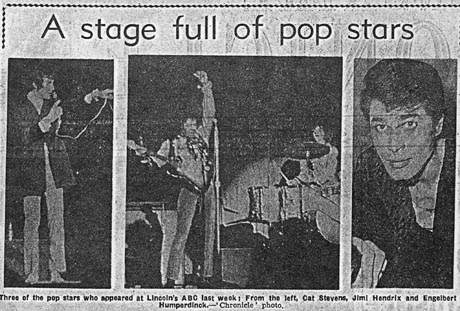 ★
Lincoln, "ABC", Lincolnshire - Concert (two shows - 18:15 and 20:30).
The 'package' tour consisted of: The Walker Brothers, JHE, Cat Stevens, Engelbert Humperdinck, The Californians, The Quotations [backing band for The Walker Brothers]; MC Nick Jones.