12 APRIL • WEDNESDAY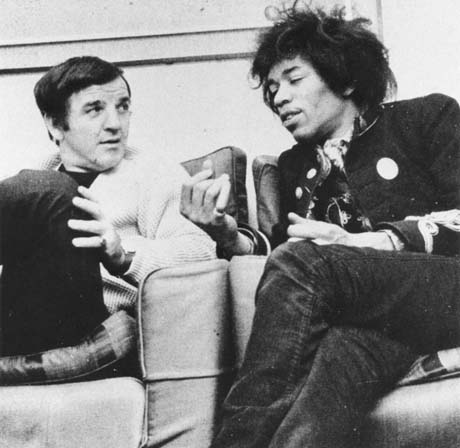 Alan Freeman interviews Jimi.
★
London W 1 - Jimi Hendrix interview with Alan Freeman* [for the June 1967 issue of
Rave
magazine] in the early afternoon at 43 Upper Berkeley Street flat.
★
Southampton, "Gaumont", Hampshire
Concert (two shows – 18:15 and 20:40).
The 'package' tour consisted of: The Walker Brothers, JHE, Cat Stevens, Engelbert Humperdinck, The Californians, The Quotations [backing band for The Walker Brothers]; MC Nick Jones.