4 MAY • THURSDAY

★
Possible interview with
Disc & Music Echo
at Upper Berkeley Street, published June 17. [AVD]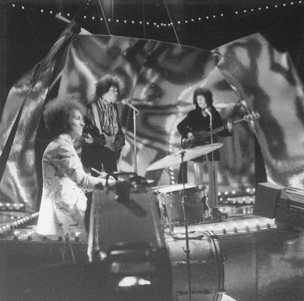 ★
London W12, "BBC Lime Grove Studios/Area D", Lime Grove - TV rehearsals and live show for 'Top Of The Pops' on BBC1.
★
London SW13, "Olympic Sound Studios", 117 Church Road, Barnes
Studio recordings for "Mr. Bad Luck" (aka "Look Over Yonder"); "Taking Care Of No Business"; "She's So Fine" (Noel Redding: "First time through with Jimi playing bass as he would when I introduced a new song").
★
London W1, Upper Berkeley Street flat - JHE attend a business meeting.