7 MAY • SUNDAY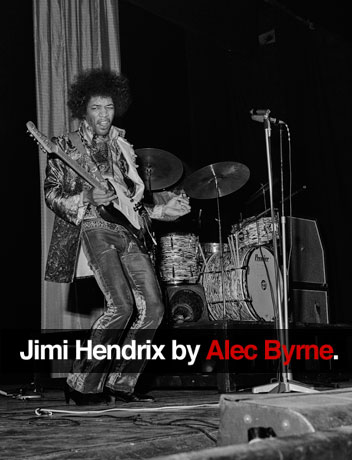 Photo taken likely during the first show.
Photo by Alec Byrne –
rockandrolltimecapsule.com
★
London W1, "Saville Theatre", 135-149 Shaftesbury Avenue
Concert (two shows - 18:00 and 20:30).
Support: Garnett Mimms (backed by the Scottish band The Senate); 1-2-3; MC Rick Dane.
Songs second show:
Foxy Lady; Can You See Me?; Hey Joe; Stone Free; Like A Rolling Stone; Purple Haze; The Wind Cries Mary; Wild Thing.
Both shows were sold out. Jimi during the second show: "Screaming fans are like a herd of little piglets squealing..."
Attending: Eric Burdon, Spencer Davis, The Move, The Motions, Georgie Fame, Peter Asher, The Tremeloes, Moody Blues, Ringo Starr, Brian Jones, Anita Pallenberg, The Beach Boys a.o.