11 MAY • THURSDAY
Note: there was no TV transmission showing the JHE during this day on 'Top Of The Pops'...
★
Flying from London to Paris, FRANCE.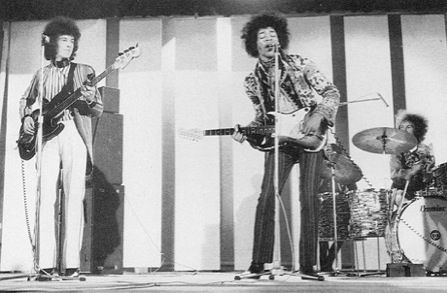 ★
"Salle Municipale," 25 Avenue Victor Cresson, 92130 Issy les Moulineaux (suburb, south-west of Paris)
Live tv recordings for French station ORTF (recorded at 23:00).
980 people attend (sold out?). JHE fee: Francs 5,000. Filmed by: Jean-Pierre Spiero. Producer: Michèle Arnaud. MC: Michel Drucker.
SONGS: Hey Joe; Stone Free; false start for Wild Thing (instrumental; Jimi only); Wild Thing, plus two other songs (one of them likely Foxy Lady).