18 JUNE • SUNDAY

★
Monterey, 'Monterey International Pop Festival', California

★
JHE rehearsals (late morning).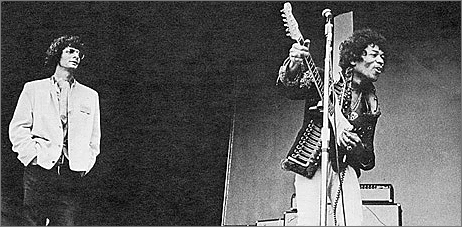 Jimi and Al Kooper during the sound check at Monterey • Photo by Jim Marshall
★
Jimi attends the Ravi Shankar concert, which started at 1:30 p.m.
★
JHE Concert (40 minutes, officially recorded & filmed).
Songs: Killing Floor; Foxy Lady; Like A Rolling Stone; Rock Me, Baby; Hey Joe; Can You See Me?; The Wind Cries Mary: Purple Haze; Wild Thing.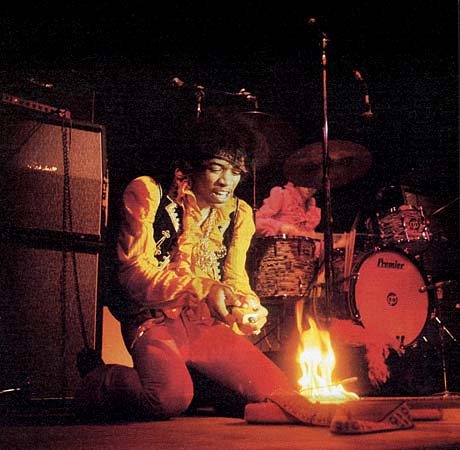 During the final song "Wild Thing". Photo by Jim Marshall
Performances of this day (in order): Ravi Shankar; The Blues Project; Buffalo Springfield; The Who; Grateful Dead; Jimi Hendrix Experience; The Mama's And The Papa's.