5-12 JUNE • GROUP PHOTO SESSION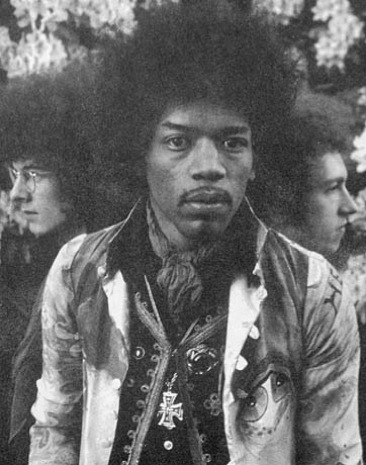 Between 6 and 12 June the Experience did a photo session with an unknown photographer. Judging by the style it could be Karl Ferris.
Only two photos of this group session have surfaced so far: the first one was used on a Track Records promotional card, the other on the back page of a Schroeder Music sheet music songbook. Since Karl Ferris also took the photos for other JHE record covers, it seems likely he took these two as well.

"Nice work on your
quite accurate time line."

Karl Ferris, Ibiza.