29 SEPTEMBER • THURSDAY
★
Jimi meets Noel Redding during an audition at the Birdland club.
After his audition at the Birdland, Noel was asked by Chas if he could play bass guitar, Noel said no, but he would give it a try. Chas lent Noel his bass guitar, so Noel sat in with Jimi, Nero (Mike O'Neill) of The Gladiators on piano and Aynsley Dunbar on drums. They played 'Hey Joe', 'Need Somebody To Love' and one third song. Chas asked Noel to return the next day to the Birdland.
★
Blaises, 121 Queen's Gate, Kensington, London SW7.
In the evening Jimi jams with the Brian Auger Trinity (Brian Auger/organ, Julie Driscoll/vocals, Vic Briggs/guitar, Rick Brown/bass, Clive Thacker/drums). Johnny Hallyday is in the audience [as well as Andy Summers] and he invites Jimi to do a short tour of France with him. Chas settles the deal with Lee Hallyday - Johnny's uncle/manager and Georgio Gomelski).
French fan Yazid Manou:
Johnny Hallyday kept saying Otis Redding was there too but he was wrong. Hallyday was with Otis at Blaises earlier in the month. Otis Redding was already back to States on September 29.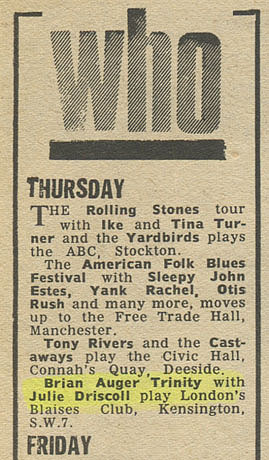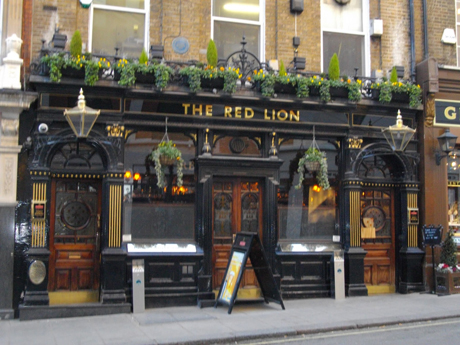 RED LION
WHERE HENDRIX HAD HIS FIRST TRADITIONAL ALE
2 DUKE OF YORK STREET, LONDON, SW1Y 6LA
Where Noel Redding introduced Jimi Hendrix to English bitter and ale houses after their rehearsals in neighbouring Birdland club.
"I made my favourite suggestion that we nip next door for half of bitter"
(Noel Redding)