23 DECEMBER • FRIDAY

Although Noel Redding does not mention a gig on this date in his manuscript, apparently a contract was made for the Experience to appear at the Hounslow Ricky Tick for two shows this night.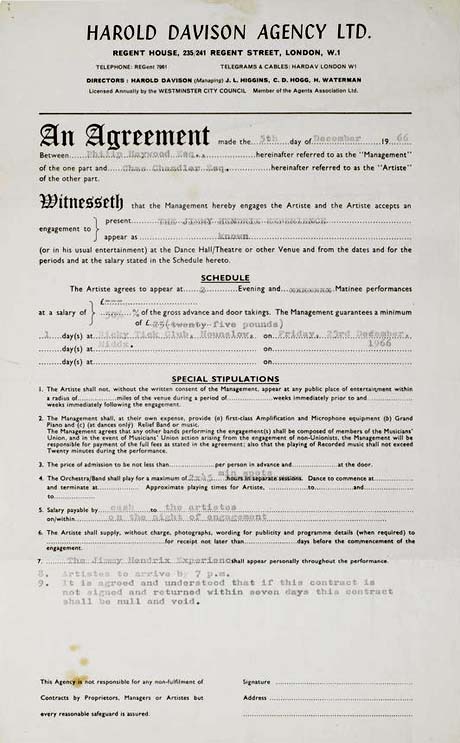 It would seem [note the contract is not signed] that this date was cancelled. Interestingly enough author Frank Wall writes in his fictional e-book
"Boomer Babes"
of the
Featherstone
series:
I got stoned with Jimi Hendrix.
I don't suppose I'd ever bother telling anyone that if he hadn't gone on to stardom. But he did, and I do.
It happened on Boxing Day, 26 December 1966. Steve suggested we go to the Upper Cut Club in Forest Gate. "Hey, you must come and see this band. They have the most amazing drummer." He'd seen The Jimi Hendrix Experience at The Ricky Tick Club in Hounslow a few days before, where he'd befriended Mitch Mitchell. He made no mention that the guitarist could play pretty well. [...]