29 DECEMBER • THURSDAY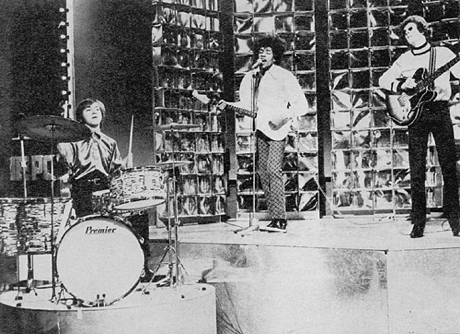 London W12, "BBC Lime Grove Studios/Area C", Lime Grove • TV rehearsals and live show for Top Of The Pops'.
The Experience went to the studio about 9.30 in the morning for rehearsals. They stayed all day until it was time to perform a live version of "Hey Joe" (3:46) during the live broadcast on BBC1 between 19.30 and 20.00. The Breakaways (Gloria George, Barbara Moore and Margaret Stredder) were yet again used (OOV) for additional background vocals. The Experience were introduced by DJ Simon Dee. JHE fee: £78.75.