27 FEBRUARY • MONDAY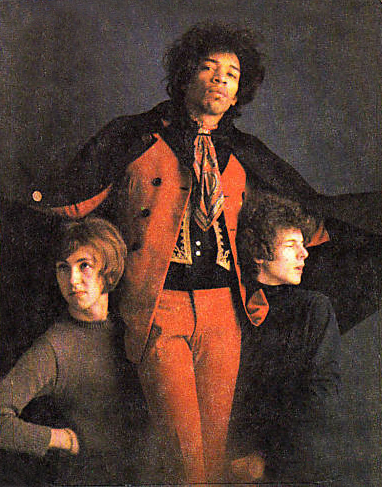 ★
London - JHE photo call.
It seems Jimi bought this red velvet suit on or around 26 February [see date link], as this is the first visual proof of him wearing it. Apparently there was a retake on the 27th by Bruce Fleming of the Experience with the same conditions as the previous one, with Jimi holding up the black cape over Mitch and Noel. Only these photos have surfaced of this session, which could have been taken on 27 February.
★
London WC2, "De Lane Lea Music Ltd", 129 Kingsway, Kingsway
Cancelled recording session as apparently nobody turned up...