19 MAY • FRIDAY
★
Flying from Frankfurt (via Copenhagen, Denmark, where the JHE managed to miss a plane) to Göteborg, SWEDEN.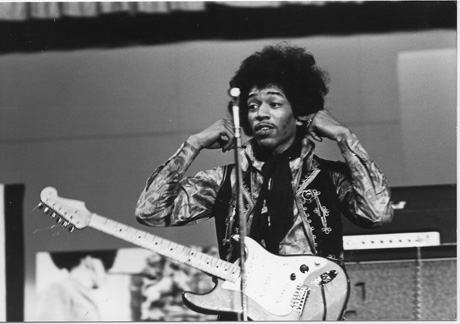 Photo by Hans Sidén.
★
Göteborg, "Konserthallen/Liseberg/Liseberg Nojespark"
Concert (two shows - 19:00 and 21:00).
Support: Mats & Brita; Cat Stevens; DJ Clem Dalton.
Songs: Can You See Me?; Like A Rolling Stone; Hey Joe; Purple Haze; Wild Thing a.o.
Both shows were sold out.