22 MAY • MONDAY
★
Flying from Copenhagen to Helsinki, FINLAND. The JHE, check into "Hotel Vaakuna", Helsinki.
★
Helsinki, "Ratakatu TV Studio" - TV rehearsals and recordings in the afternoon (finishing 18:15) for the Finnish TV program 'Nuorten Tanssiketki', probably transmitted in September 1967.
Songs (mimed): Hey Joe plus three others.
Also appearing: Cat Stevens.
★
Helsinki, "Hotel Vaakuna" - JHE press reception and photo call.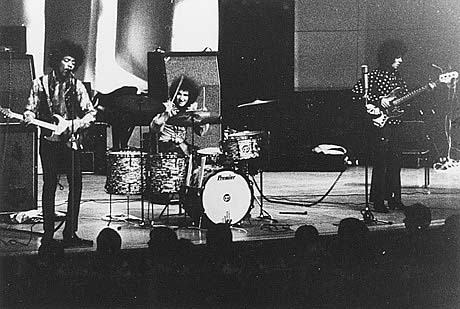 ★
Helsinki, "Kulttuuritalo" - Concert (30 minutes - 20:00).
Support: First; Wantons; New Joys; DJ Antti Einio.
Songs: Purple Haze; Hey Joe; The Wind Cries Mary; Wild Thing a.o.
★
In New York, Ed Chalpin informs Polydor and Warner Brothers that Hendrix is under contract to his company, PPX. [JB]