20 JUNE • TUESDAY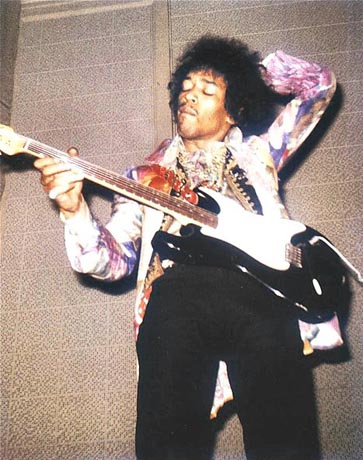 Fillmore West, San Francisco, possibly 25 June 1967. Photo taken by John Goddard.
★
San Francisco, "Fillmore Auditorium", California - Concert (two shows of 40 minutes each).
Program in order of appearance:
- The Jimi Hendrix Experience
- Gabor Szabo
- Jefferson Airplane
First of six nights at the Fillmore West, San Francisco, for $500 a night [JB]
★
Mike Jeffery signs a contract with US rock entrepreneur Dick Clark for the Experience to support The Monkees on their upcoming tour. [JB]
Chas Chandler:
"Michael Jeffery phones up: "I've just done it, a great deal, a nation-wide tour". So I said, "Oh yeah, who with?" and he said "The Monkees"... "Are you fucking out of your mind?" and Jimi is sitting there while I got the phone call... I just tore into him over the telephone... I flew back to New York and I just ramped it at him, this is absurd, it's gonna be crap..."
(interview for Electric Gypsy, December 1988).