4 MARCH • SATURDAY
★
No sign of Jimi.
Jean Noel Coghe:
"Saturday morning, the situation became crucial... The chase by telephone began: London, the airports, the immigration office, the consulate and the most important hotels in Paris; it took more than three hours and the bill grew to over 300 Francs. Finally Caroline, the secretary of [DJ Emperor] Rosko, told us that Jimi was staying at a hotel in Staint-Germain-Des-Prés. Good, innocent people had taken him there."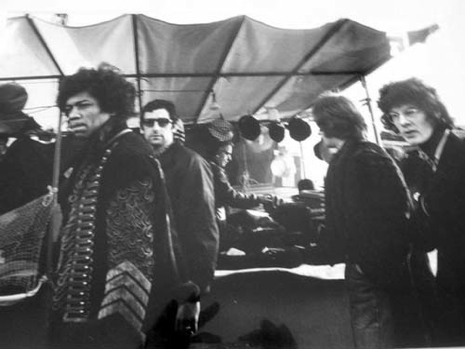 ★
Marché aux Puces, Saint-Ouen, Paris
JHE, Chas Chandler and Tony Garland pay a visit to the Paris' Fleamarket.
★
Paris 1, 'Europe 1' station, 26 rue François 1er.
JHE radio interview (possibly a live broadcast, although unconfirmed).
★
Le Cadran-Omnibus, 3 Rue Saint-Denis, 92700 Colombes
[a suburb of Paris].
Afternoon concert [40 minutes].
MC: Robert Ismir.
JHE fee: 650 FF.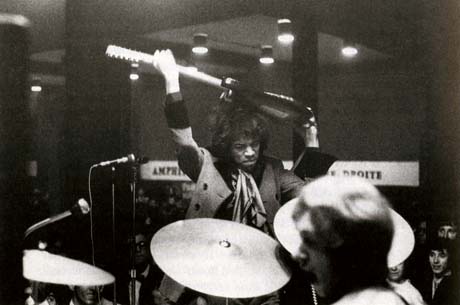 ★
Paris 16, 'Law Society Graduation Ball'/'Faculté de Droit d'Assas'
Concert (40 minutes - between 03.30 and 06.30 the next morning).
Support: The Pretty Things.