13 MARCH • MONDAY
★
Flying from London to Amsterdam, Holland.
Jimi, Mitch, Gerry Stickells, and a roadie called Jeff caught the 15:30 flight off Heathrow. Noel missed the flight and arrived later in the early evening.
Jerry Voisin [record company]:
"Yes, I picked up Hendrix from the airport. That evening they rehearsed in a small hall above some restaurant at the Leidseplein in Amsterdam."

★
The JHE book into "Hotel Schiller", Rembrandtsplein 36, Amsterdam.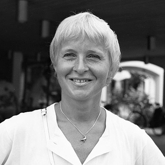 Meeting with tv-host Judith Bos in hotel Americain. That night the EXP visit a number of clubs in Amsterdam.
According to Peter Muller – dj at the local 'Club 67' – Jimi and Mitch visited the almost deserted club that night.
★
Mike Jeffery flies to New York to confirm a US deal with Wamer Bros Records.