7 MARCH • TUESDAY
★
09:30 The EXP leave the Hotel Central [now the Marriott – see previous date], Place de la Bourse, Brussels.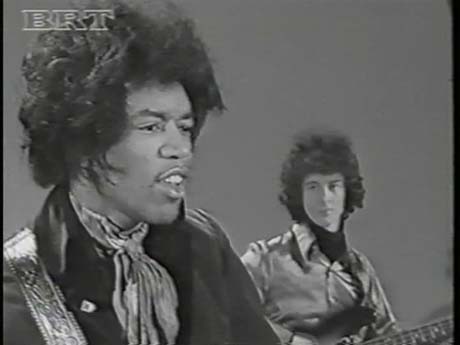 ★
"Universal Video" studio, Waterloo, south of Brussels.
TV recordings for the Belgium TV program 'Tienerklanken' [Flemish speaking BRT]: "Hey Joe" and "Stone Free". Mimed.
No original 1967 broadcast date was located but "Hey Joe" has been re-broadcast a number of times on Dutch and Belgian TV in the 80's.
★
At noon there is a break. The EXP have lunch with TV technicians in the studio canteen.
★
In the late afternoon Jimi, Chas, Mitch, Noel and Tony Garland fly back to London, England.