17 MARCH • FRIDAY

★
"Purple Haze" b/w "51st Anniversary", the second JHE single, released by Track Records in England.
★
Flying from London to Hamburg, GERMANY.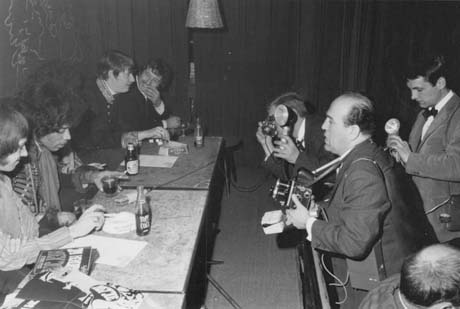 ★
Hamburg, "Danny's Pan Club" [a folk club] - JHE press reception + photo call.
★
Hamburg, "Star-Club", Große Freiheit 39
Concert [two sets of 30 minutes with an intermission].