2 APRIL • SUNDAY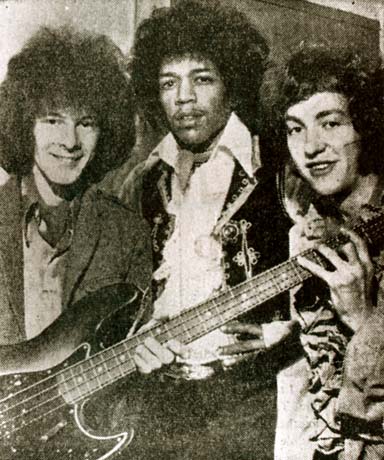 The Experience posing backstage between shows at Worcester.
★
Worcester, "Gaumont", Worcestershire
Concert (two shows - 17:30 and 20:00).
Backstage photo call by Vaughan Willcox for the
Evening News
.
1,600 people attended the two shows.
The 'package' tour consisted of: The Walker Brothers, JHE, Cat Stevens, Engelbert Humperdinck, The Californians, The Quotations [backing band for The Walker Brothers]; MC Nick Jones.