10 APRIL • MONDAY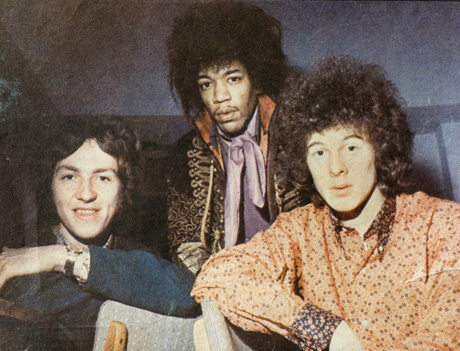 ★
London, BBC Playhouse Theatre
Live radio recordings (live transmission) for 'Monday, Monday' on BBC Light radio - 13:00 to 14:00.
Songs: Purple Haze (2:50); Foxy Lady (3:00).
Introductions by Dave Cash.
The JHE are interviewed backstage at the Playhouse Theater by Carol Gold and photographed by Mike James for American magazine
Teen Set
[issue August 1967]. At the same location a JHE photo session took place by Chris Walter.
★
Final mixing for the Are You Experienced album completed at Olympic. [TSL]